Large Event Automation Systems
Call 0330 123-321-1 for a demo of our award-winning software 
Music Festivals
Manage your music festival with a system that pulls every process together, adapting to your way of working, with everyone managing their own data.   
Performer bookings, trader applications, supplier management, worker accreditation, crew catering –  and every other process possible – using our pre-defined workflows, or customised to suit yours.
City Events
Agricultural Shows
Equestrian
Everything!
"The team at EventHalo are second to none. From a standing start, not knowing our organisation, they put together a bespoke system for our trade stand applications which took a huge amount of paperwork out of the office and drastically reduced admin time."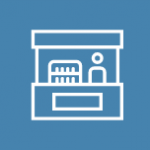 Make life easy for your traders and exhibitors, by putting applications online, and let us do your telephone and email support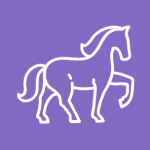 Competitions
Take care of all your old and new client data, whilst giving your clients their own portal to track their applications and payments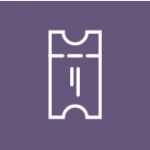 Unified ticket and pass allocation, issuance, and redemption, from low to high security, from guests to workers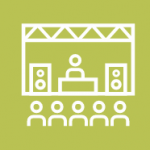 Performer Booking
Confirm bookings, send contracts for signing, agree fees and run an efficient advancing process, from riders to accreditation.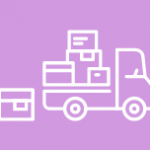 Supplier Management
Centralise your supplier database, issue purchase orders, track equipment, offer crew catering, and manage accreditation.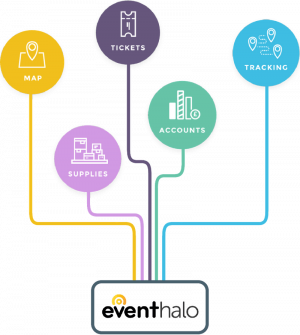 Apply and Pay, the customisable booking app, is available for all other processes: sponsorship, stewards, memberships, etc
"We use EventHalo to save time, reduce errors, and just put on a better event!"
Manage every step of your process, new or established practice, from applications to show day, and everything in between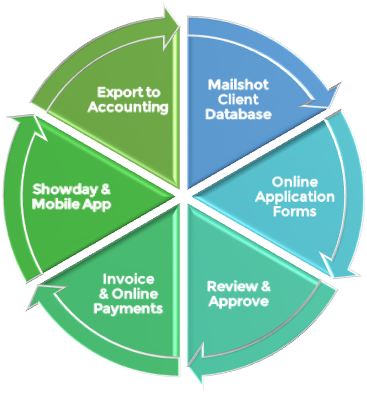 Call 0330 123-321-1 to find out more, ask some questions, or book a 5-minute demo – we'll email you a link which lets you see our screen and we show you how it can work for you