Choose the subscription that suits you organisation, with fixed-price plans starting at £50 per month, and  processing fee plans ranging from 1% of order value
Processing Fees
When you want system costs to be tied to your event income, absorb our processing fees as a % deduction from each transaction. Or pass on our processing fee to your clients, to make the system zero-cost to you.
Monthly Plans
When you want to budget in advance, choose a fixed-price plan, for all-inclusive access to the service, with different service tiers depending on your planned use, number of modules used, and level of customisation required.

Link your Stripe account to process your payments – Stripe is efficient, pays out quickly, and offers some of the lowest fees in the market at 1.65%.
However you access the service, we provide support and training for you and your staff, as well as support for your clients when they apply through our system.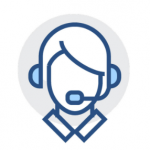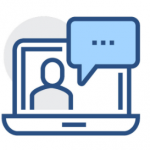 Setup and Customisation
Set up and configure your process, use one of our pre-built templates for the most common approaches or, if you need extra customisation, we can train you, or carry out customisations for you.
Next Steps
Call us on 0330 123 321 1 to receive a quote. Or if you're not ready to sign up, book a demo of our award-winning software.